Snapchat's Scanning Feature update: identify a range of things
Snapchat's Scanning Feature update: identify clothes, dogs, cats, plants, foods, and more.
IM giant Snap will update its "Scan" feature starting from this Thursday. Scan is an AR experience that senses, enhances, and transforms the physical world around us. Scanning is a simple and intuitive action that surfaces contextually relevant information when identifying objects, situations and other visual elements.  The icon of this section will also be adjusted to the front and center of the camera of the Snapchat software. Users can use it to identify identify a range of things in the real world, such as clothes, cats, dogs, cars, and more.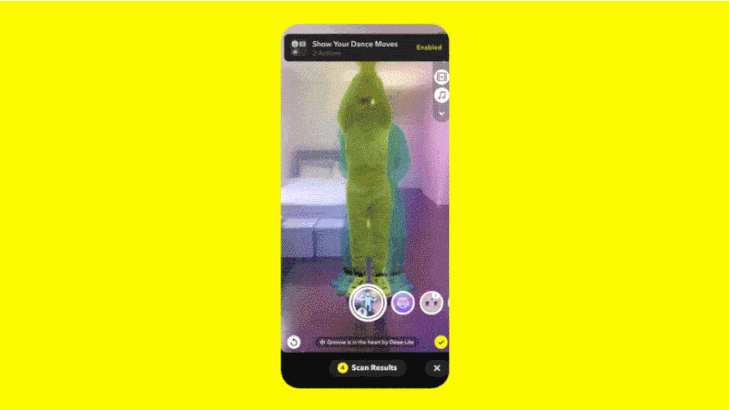 Scan's prominent position in Snapchat means that the company is slowly becoming more than just a messaging app, but a visual search engine. Scan also helps solve a growing problem facing Snapchat users: how to find the millions of AR effects or shots made by Snap creators. With its ability to recommend lenses based on what you see, Scan can bring more visibility to the lenses that people make, inspiring them to continue making AR content for Snapchat.
"We absolutely believe that Scan will be one of the future priorities of [Snapchat] camera products," said Eva Zhan, head of Snap camera products. "In the long run, we see the camera's capabilities far beyond what it is today."